In the mid 60's I was far too young to have developed any decent scratchbuilding skills, so , like many, the Dynamic range of motor mounts, guide tongues etc. were a godsend, and enabled me to construct cars that would run round pretty decently,.......I did leave the Dynamic fold in the late 60's early 70's as my skills improved to the extent that I could construct a somewhat competitive scratchbuilt chassis, but I did continue to use some of the Dynamic motor mounts for my 1/32 club cars.

With a big box of Dynamic parts still on hand, I have built a few cars using these parts for some local 1/24 vintage fun runs/racing,.........this being the latest.....it is built to represent what would have been a very quick Dynamic build in 1965/66/67.

Cheers
Chris Walker

Mostly period correct (ish), except for the guide,.........I have a NOS one on the way.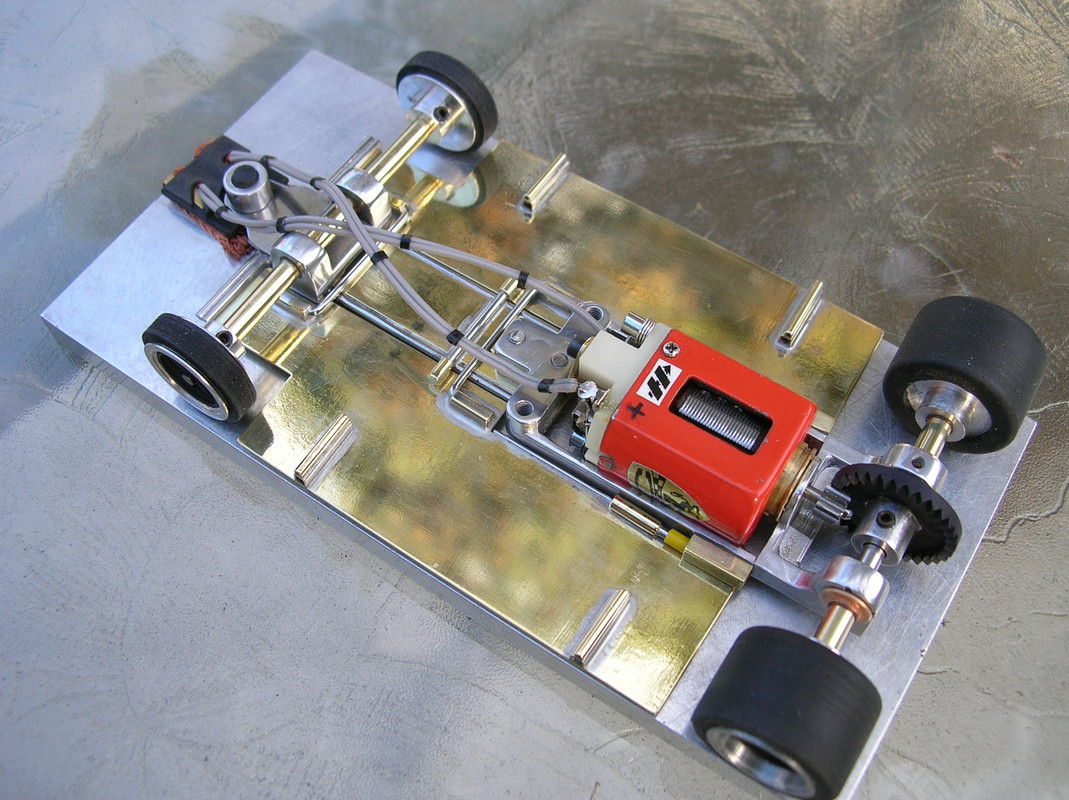 The one piece pan assembly sits on the guide tongue, and does move,.........initially the associated "rattle" was too much for me, so , I attached some bits square tubing to the motor mount and used some silicone lead wire coating pushed over some piano wire pins to quieten things down,.....this also eliminated the free movement of the pan section (replaced by flex) which has improved the handling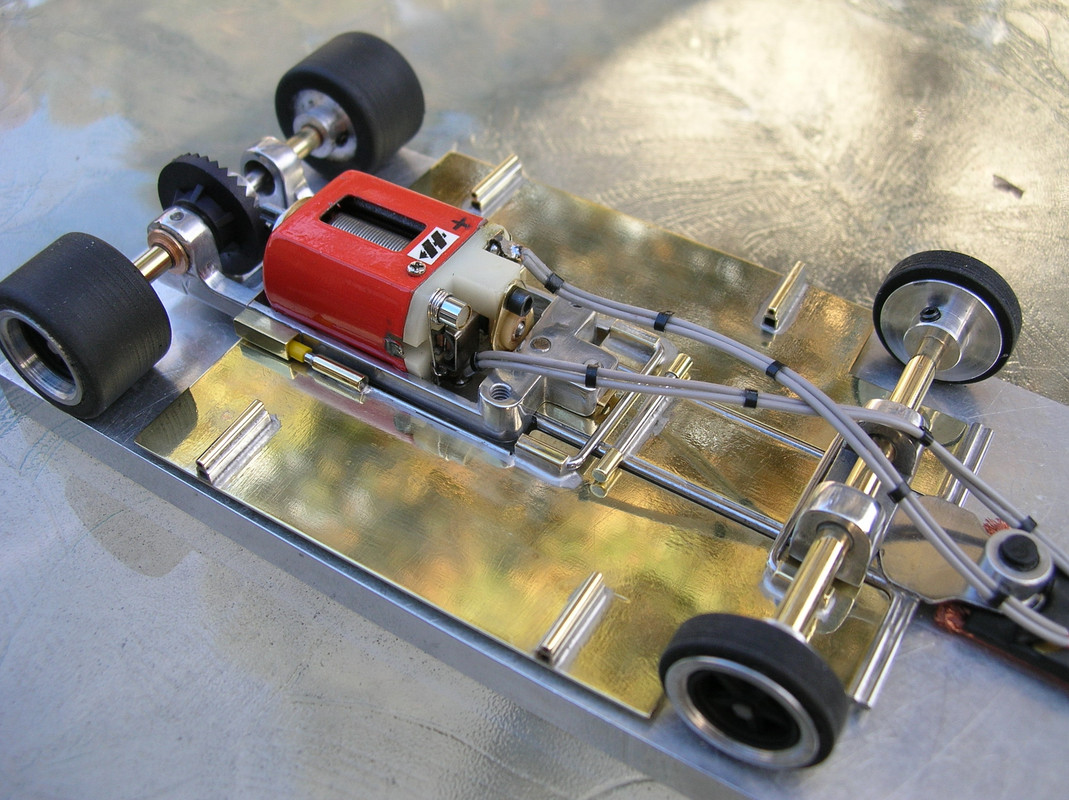 The motor is a "Classic" FT16D, modified by MR. Havlicek.